Our highly experienced specialists will provide support
The environment surrounding business restructuring and organizational restructuring has changed dramatically due to the deterioration of the business environment and the development of related laws and regulations, which started from the intensification of corporate competition.
In recent years, in addition to accelerating trend of corporate M&A, restructuring and core competencies, investment funds called financial buyers have emerged, and the number of business and organizational restructuring has increased.
In addition to business restructuring and organizational restructuring, such as the sale of non-core businesses and the expansion of business domains through the introduction of risk money, we will use a variety of methods for business revitalization and provide support from planning to the actual implementation to optimize your management strategies, including selection and concentration of businesses, streamlining of group management, and enhancement of consolidated corporate value.
Our team of specialists will provide strong support for the procedures required in each specialized area, ranging from accounting to tax, financial, legal and labor affairs.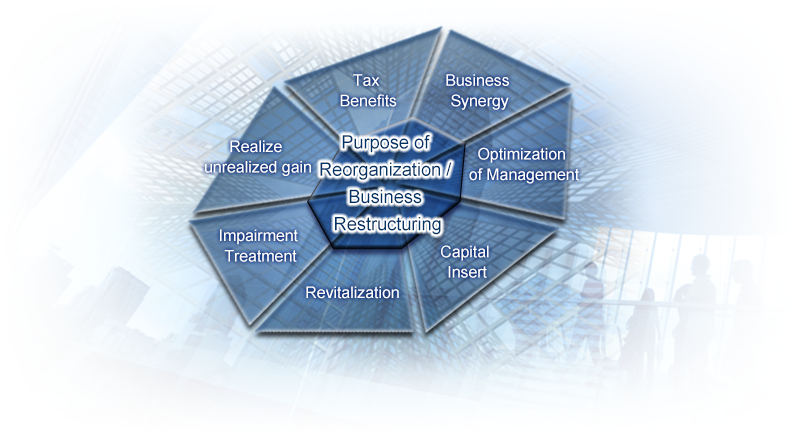 Examples of Restructuring