Singapore as a hub of Southeast Asia
Many foreign companies including Japanese companies are setting up bases in Singapore. One of the main reasons that Singapore is considered as a hub of Southeast Asia is its geographical advantages. Singapore is literally located in the center of ASEAN region which makes it possible to access Thailand, Vietnam, and Indonesia in hours. This makes Singapore attractive as a business base for business in the ASEAN region.
| | |
| --- | --- |
| Population | 5,640,000 (2019) |
| Area | 719.2㎢ |
| Nominal GDP | 359.7 billion USD (2018) |
| Real Economic Growth | 3.1% |
| Nominal GDP per capita | 63,798 USD |
| CPI | 100.60 |
| Inflation rate | -0.67% |
| Unemployment Rate | 2.1% |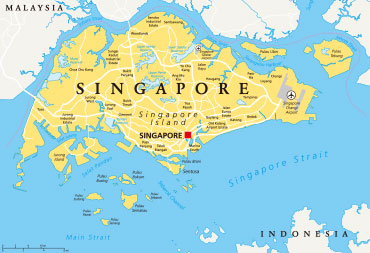 The Ideal Environment for Business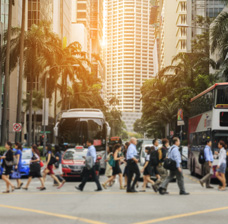 According to the World Bank's "Doing Business 2016: Measuring Quality and Efficiency" Singapore was selected as the world's most ideal country to do business.
The variety of preferential treatment schemes including Singapore's corporate tax system, the number of days required for the establishment of a corporation, excellent English-speaking human resources, and well-prepared business infrastructure (finance, services, etc.) helps Singapore serve as a hub not only for its geographical advantages but also for its "functions". This "function" is what makes Singapore even more attractive.
Attractive Tax System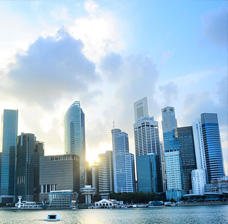 One of the main reasons that many foreign companies are based in Singapore is that there are a variety of tax breaks, including corporate taxes. For example, Singapore is one of the few countries that does not depend on income tax as a national tax system. The company's corporate tax rate is up to 17%, and multiple preferential tax treatment often results in an effective tax rate of less than 10%. In addition, it is tolerant of restrictions on foreign capital, and it is possible to start up a business or acquire a local company with 100% foreign ownership, except for public works related to national security, media and other areas.